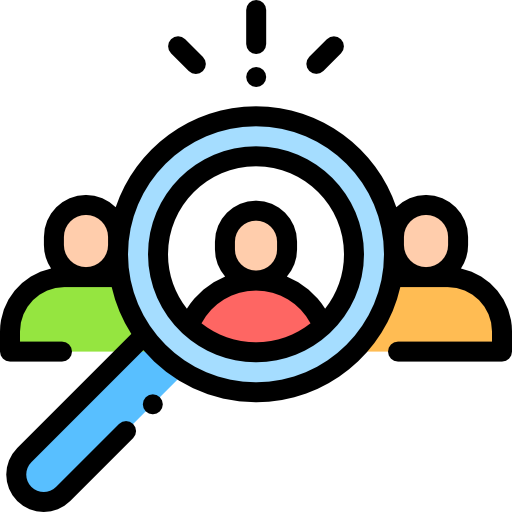 What you know about being an HR person: An HR person will contribute to employee development, organization development, employe retention, and a positive, motivating work environment is critical to business success.
What you might not know: what a day in the life of an HR really looks like. Luckily, we've got you. If things like getting to talk to new people about why they should be inspired to work at your company makes up your ideal day at the office, then Ngoc's job may be your dream come true. Ngoc is the Senior HR Executive for E2, a role that has her immersed in both Recruitment and Employee Relations. We invite you to read on for a glimpse into a day in this all-about-other-people life—we dare you not to get jealous!

6:30 a.m.:

Wake up and check my phone. I always have the urge to socialize 1st thing in the morning since I wake up because who knows what has happened in the last hours I have been sleeping. Ohh and playing some mobile games to have my brain wake up too #nerdynerd

6:45 a.m.:

 Finally get out of bed and start my day. Realize today is Monday!!! Feeling panic for many pending tasks from last week but at the same time excited for all the new refreshing things to try.

7:00 a.m.:

Hit the gym. Need some workouts for an active day at work with laughter.

8:30 a.m.:

Ride to work, without rushing because

E2 has flexible working hours

😉

9:00 a.m.:

Arrive at Head Office. Say hi to every early bird that has come and has been ready to be a hard-and-smart-working Everestian.

9:10 a.m.:

With a cup of hot tea beside me, I finally get into working. Since I am kind of a to-do list person, my first thing to write down in the morning is– yes you got it right, a to-do list. The feeling of getting to see an overview of what my day and week will look like as well as crossing things out of the list after completing is really satisfying.

9:30 a.m.:

Email checking and replying. It sounds very short but takes a lot of time to actually respond to every single email with clear action items and explanation of what is being asked.

10:00 a.m.:

It's time to put my HR hat on and make some phone calls to candidates. At E2, the recruitment process is not too long but not too short, and is very different from other companies. We get to know the candidates not only from the CVs they have submitted, but also from the

personality and feedback they have given all out in the Application Form.

11:00 a.m.: 

Usually Monday is when I have

a personal weekly meeting with my Direct Supervisor

–

Shannon

, the COO. At E2, each staff has a chance to meet his/her direct supervisor in private to share about all the problems, issues and being coached on his/her duties. I am lucky enough to be working directly under the mentoring and supervision of the

COO of E2

, so most of my HR ideas are heard and got feedback quite quickly and transparently. This week, Shan gives me some advice on how to respond to potential applicants that E2 currently does not have an open position for them without losing contact.

Noon:

Lunchtime. My mom packs me a nice lunch box every day so I don't have to go out for lunch. #yummy

1:00 p.m.:

Back to work after some light rest at lunchtime. Sorting out some of the notes written down from my morning interviews and sending screening feedback to next round's interviewers. There are certain times you can only spend doing this kind of task. You especially, cannot call applicants, because not everyone can answer a phone call well when feeling sleepy!

2:00 p.m.:

 Check-in with Nhi- my Direct Report. Nhi is my first ever junior to coach so it's hard sometimes to know if I'm doing things right, but I'll try my best to help her with what I know.

4:00 p.m.:

Feeling hungry, hmmmm. E2 Pantry

always has food & snacks

to save all the hungry stomach.

6:00 p.m.:

Out of working hours for back office. Saying goodbye to some of the staff having to stay until classes are over on my way out.

7:00 p.m.:

Having a cozy dinner with my family.

10:00 p.m.:

 Video call with my boyfriend and share with each other what our day has been.

11:30 p.m.:

It's bedtime! Doing some serious skincare (well, because I'm a girl, ya know) and go to sleep until the sun comes wake me up again tomorrow. Good night, world!