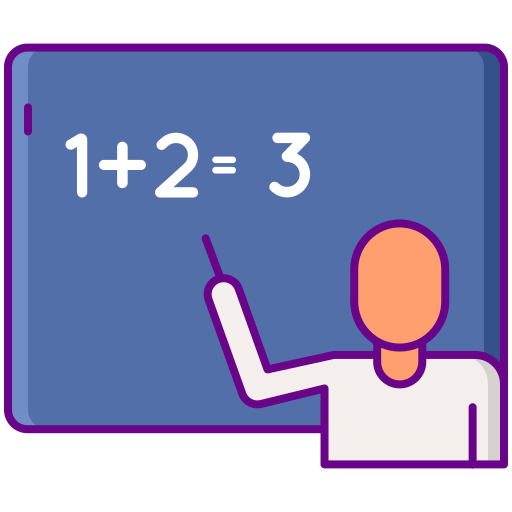 What you know about being a math teacher: Busting out calculations and drilling multiplication tables, while explaining the meaning of the universe through the numbers —The usual.  
What you might not know: I get to design project based learning lessons where kids get to experiment with math in the real world, see the real-life applications, and fall in love with math. I help educate, inspire, and show my students how learning math can be fun!

8:00 a.m.:

What a beautiful morning! The birds are chirping, and I can hear the hot vit lon man driving around my neighborhood. It's time to wake up! 

I jump straight into my morning routine ( work out, meditation, and journaling). 

10:30 a.m.:

Time to plan the day. My morning gratitude journal helps me keep track of what's important in my life, and how much "stuff" I want to get done today. 

I quickly jot down my three most important tasks (MIT's): Look over F2 LP ( lesson plan) , Meet with  the SAM for 1:1 ( Senior Academic Manager), and follow up with the Everestian's 101 team. 

At Everest, I get to explore other departments and join any projects I'm interested in.

This quarter I wanted to find out more about what working in

HR

is like! 

11:30 a.m.:

I hop on my bike and look for the next hot destination for my tummy to explore. It's lunch time! Yesss, I managed to find a new com ga xoi mo place, and it is the bomb.

12:30 p.m.:

I arrive to the D72 center, where I mainly teach. Time for a quick nap ( don't tell my boss!) before I start diving deep into my work. 

1:00 p.m.:

My siesta is over and I'm ready for my usual stroll around the center to get the ball rolling. I grab a coffee from highlands, and I'm ready to tackle my to do list!

3:00 p.m.:

I finish a majority of my lesson planning, clearing out my emails of potential trial students, and send out some quick slack messages to my

TA's (teaching assistants)

about today's lesson. 

3:30 p.m.:

Time to meet the head honcho ! I go into my

bi-weekly 1:1 meeting

with my supervisor to discuss how my class are going and what goals I'm trying to achieve this quarter.

 
I love meeting with my fellow everestians, especially my managers because they really help me achieve laser focus on what I want to pursue as a teacher. 
4:00 p.m.:

I

meet up with my TA's

and go over today's lesson and what cool new things I want to try this week. Today for my

F2 ( Grade 2 ) class

, we'll be learning about volume so I prepared a fun water lab for them to experiment with. 

4:30 p.m.:

 The show begins! Everytime something new happens in my class I can't wait to tell my fellow teachers about it in our weekly

CD ( curriculum development meetings)

. Today, one of the kids called me "evil" for having assigned seating and I couldn't help but let out an almost villainous cackle under my breath.

6:00 p.m.:

Class is over! The first thing I do is ask my

AT (Apprentice Teacher)

, for feedback about the class. What went well. What didn't go well. And what I can improve. I also give her my

feedback on her performance

in class. I try to do this every class as it helps me grow as a teacher. 
Trang, if you're reading this, you're the best!!! 
6:15 p.m.:

Today's a short day and I'm only teaching one class. I decide to stay a little bit at the center to pop in and observe other teachers to gather some new ideas for my class. 
(Even though we have
quarterly observations
from other teachers I find that observing  other teachers' classes helps me grow.)
 Everyone's really helpful at Everest so I feel comfortable asking for advice and help.
7:00 p.m.:

I chit chat a bit with everyone at the front and leave for home! 

7:20 p.m.:

I grab a quick bite to eat and start brainstorming for my future lesson plans. What other evil things can I subject my students to? Muahahaha. *Cue dramatic music* 

11:00 p.m.:

I start winding down for the day. I Noodle a few songs on my guitar, do my nightly journal and prepare for an amazing morning. Lights off!