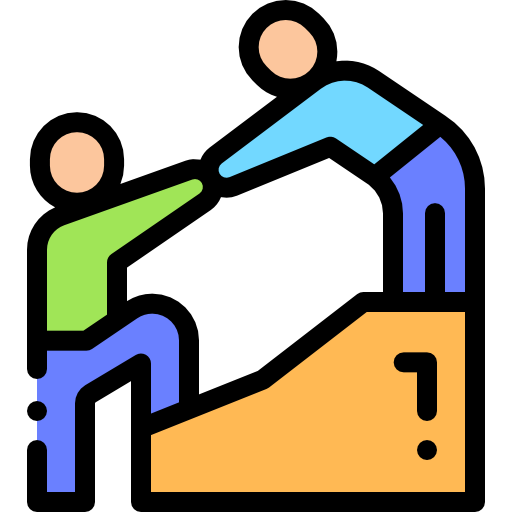 What you know about being a TA: A TA will support Teacher to prepare teaching materials in advance, to operate and control the class and help students as well.
What you might not know: what a day in the life of a TA really looks like. Luckily, we've got you. If things like getting to help students and be active in the class with teachers, then Phung's job may be your dream come true. Phung On has been a Math TA for E2 for nearly one year. In E2, each person has their own career pathway. Academic wise, there are three main levels before becoming an academic manager, namely Teaching assistant – Apprentice teacher – Teacher.  Actually, as a teaching assistant, she does not spend much time at the office, she just has to be 'on air' when having got classes. But her favorite day at E2 is Tuesday! Because she has a weekly meeting, it is an occasion for her to meet all of her team members. We invite you to read on for a glimpse into a day in this all-about-other-people life—we dare you not to get jealous!

9.00 a.m

  

I'm not a morning person so I wake up so late, thus, sometimes it seems to be too late for me to eat breakfast. Although

the working time is so flexible

, I also want to come on time so I try to take

personal hygiene as fast as I can.

10.00 a.m

 

Arrive E2 

Although my classes often start in the afternoon, I love going to E2 early to

prepare the lesson

plan as well as chat with my colleagues (I'm so talkative hihi). All of them are so cute and friendly, moreover, I'm talkative so I feel really happy when talking with them. 

In terms of the lesson plan, my students are small children so I have to prepare many materials for their Math lesson. For example, I have to

design and cut the cute things

to attract them and take part in activities in the class. 

11.30 a.m Assembly meeting

The meeting takes place weekly, all staff will report their process or inform about a new project. Besides, if someone performs well, they are also recognized and awarded in this meeting.

12.30 a.m

Have lunch at pantryyyyyyyyyyyy
I love this time because almost all
Everestians
gather here to have lunch. We gossip, talk about everything and laugh so much. This time seems to be a useful drug for us to get rid of stress and we also feel closer and closer. 

2.00 p.m 

After resting, I must go to another Learning Center in District 7.
E2 owns five Learning Centers in four different districts (District 1, District 2, District 7 and District 10). Therefore, you must change flexibly among five centers to teach. You can go to E2 back office in District 1 and go to another center by
taxi group
(The company will cover this cost). 
3.00 p.m 

The travel time takes me 1 hour to district 7, however, I can take advantage of this time to take a nap. It's my perfect idea haha.

4.00 p.m 

Arrive at the center, I have to ask the teacher about the lesson plan and what he wants me to prepare more. After that, I will print, cut the materials to make sure that my class will operate smoothly. 

If

I have some ideas

about activities in the class,

I can raise them up

with the teacher. If it's okay, we can organize it to make the class more interesting. 

5.00 p.m 

It's time for my students to come E2. I will pick them up on the ground and they will follow my lead to the class. 

Before class, I

warm up

students with some fun activities that make them comfortable to be ready for the class. These games cannot be relevant to the lesson or revision. 

In the class, we divide the class into some stations.

A teaching assistant (TA)

just supports the teacher to control the class.

An apprentice teacher (AT)

can lead a game for one or two stations.

7.30 p.m 

My class ends.
I take students to their parents and return D1 to go homeeeeeeee

8:00 p.m: It's time to eat dinner

10:00 p.m: I love watching movies before sleeping and I will watch till the end of the day

1:00 a.m: Go to bed ( a little bit) late