LEARNING ADVISOR ADMIN 101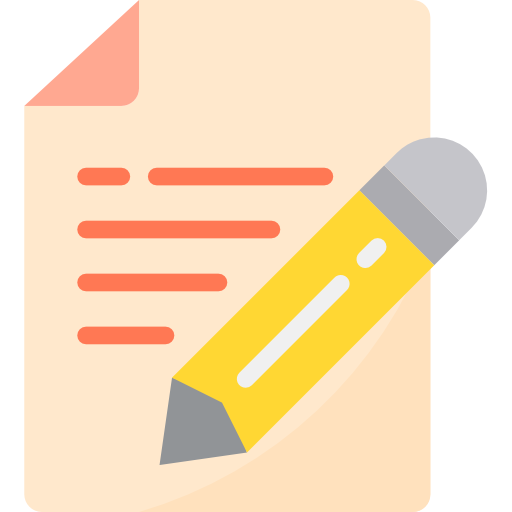 You may wonder why we call Learning Advisory Admin (LA Admin) Executive at E2. This is the idea that our team can not only help to update student's progress, issues, or requests between parents and teachers,but also be able to advise students and parents in their long term academic goals. LA Admin is a great role for someone looking to start or accelerate their career in Customer/Student Services or Educational Consulting to gain practical experience in a start-up educational environment. Let's take a look on how LA Admin to do all of those by looking at Viet Linh Tran's Monday.

7am:

I

wake up

, prepare lunch, and take a morning shower with my favorite matcha flavored shower gel.

 

8:45am: Get ready

for work. 

9:00am:

Time to leave! It only takes me 15 minutes to

commute

,so I come to the office an hour earlier than my official working hours. Being early gives me more time to enjoy my morning tea, greet other co-workers from different departments and be more ready and prepared for work. 

9 – 11 a.m

: I start with my

routine tasks

. I usually start my day with a

to-do list

, which keeps me on track for all the tasks I will be doing on that day. At E2, we have

Asana

, a platform where I or other people can assign tasks for each other with a specific deadline; we also have

google calendar

where people can use to book meetings or

check-in 1:1

. Yet having a to-do list offline helps me to consolidate all of my tasks and I enjoy the feeling of ticking the task after completing. After listing down all of them, I usually start with the routine tasks, such as

translating the Lesson History

for private tutoring classes,

checking emails

and clearing out my inbox. It's enjoyable and meaningful to get to read the teacher's comments about students, about what they've improved, and what they can do better. The teacher's comments strengthen my belief in what E2 is doing overall and our mission towards students.

11:30 – 12 p.m:

Then, I would move to 901, the most popular destination for meetings, team meetings or any type of meetings at E2, for of course a meeting. This meeting is a

cross department meeting

where each department (usually in operation teams) gets one to two team members to join, discuss and come to an agreement. When we usually spot an issue we discuss it, try to fix it and have a solution so it doesn't happen the next time. I usually bring up questions relating to our learning system for my team the Learning Advisory (LA) team and bring our agreements back to the team meeting to inform LA executives (check LA executive blog in section…). 

12 – 1:30 p.m:

After the meeting is

lunch break

, where I get to eat what I've prepared in the morning with other co-workers. We get to sit in the pantry, chat about the weather, news or popular events, and share the food we bring with each other. Then we get to wash the dishes together and chat some more if we want to hang out in the weekend and then join a short nap in the library. 

1:30 – 5 p.m

: I moved to the most important aka main task of LA admin,

electronic Parent Communication (PaCo)

. I checked all the comments correctly, exported, and attached them on an excel spreadsheet to send mass email to parents via mail merge. If everything goes smoothly, it takes around 3 to 4 hours doing so for the centers I am in charge. 

 

5 – 5:30 p.m:

Around this time, I get a little bit hungry, so I rummage the pantry and look for some

free snack ( the best! )

  that Admin (check in section…) prepares for everyone. Other co-workers also get hungry too so we gather at the pantry for a tea and snack break, stretching out muscles and facial expressions with a lot of jokes. Then I would get back to the front desk with Admin. 

6 – 6:30 p.m

: Usually,

students come for classes at 6pm

, I remember their names and greet them. It's one of my favorite times because after reading the teacher's comments, I talk to the students personally to get to know them. I remember once I was in D22, I had a short break and played with a student a game he designed himself. We really had fun and got closer after the games. 

6:30 – 7:30 p.m:

I

wrap up

my to-do list. At 7:30pm, class ends, students start going home, I also gather my stuff, clear the table and

wave goodbye to students and teachers.

Sometimes, student's parents come late, I wait with them, help them to call their parents and take them downstairs when they come to pick the students. During the waiting time, I usually ask the students what they will do after going home, how their days are, and how they find the class. After all students are gone, I say goodbye to security and drive back home, thinking of what I will have for lunch tomorrow. 

8 – 11pm:

I just usually

rest

on the sofa, do a bit of social network, read news and some interesting academic philosophy and psychology related papers and chat with my housemates about their days. We usually share about our difficulties at work and others offer us some advice back. 

11 – 12am:

I usually

watch Netflix

on my phone and then

fall asleep

whenever I feel too.