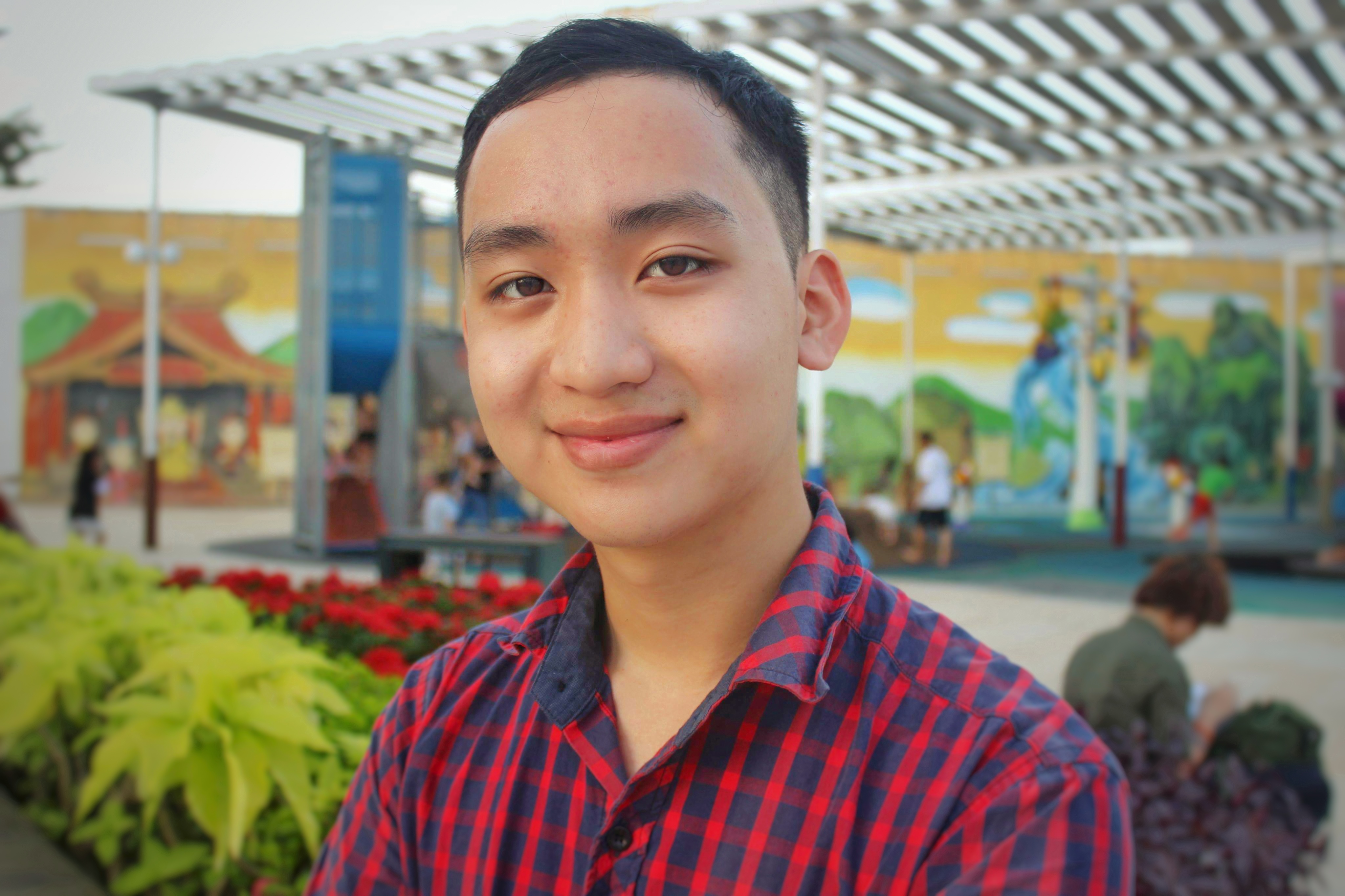 College Prep Counselor
---
Brian grew up in Houston, Texas and went to both universities – St. Edwards University in USA and APU, Japan as a dual-degree student. He can speak three languages: English, Japanese and Vietnamese. As a kid, he usually went back to Vietnam with his family so he really wants to find out a little bit more about his roots. Brian joined Everest since October, 2018 as a Math Teacher and decided to pursuing a coaching pathway from 2021 as a College Prep Counselor.

Share your background: Where did you grow up? Where did you go to university and what did you study?
I grew up in Houston, Texas (where real barbecue is made). I did a dual-degree program between St. Edwards University in Austin, Texas and Ritsumeikan Asia Pacific University in Beppu, Japan. I majored in Global studies and International Relations.

What is your favorite and least favorite Vietnamese food?
Favorite: Bun Thit Nuong (Drown me in glorious fish sauce already.)
Least Favorite?: Bun Dau Mam Tom (I have no idea how anyone can eat that stuff!)

What brought you to Vietnam / back to Vietnam?
As a kid I usually visited Vietnam every 4-6 years with my family. Growing up I wanted to reconnect with my roots and find out a little bit more about what makes Vietnam so amazing, aside from the food of course.

What made you decide to be a teacher?
I've always liked the idea of inspiring young people and empowering them to take on their world. It gives you something to look forward to when you wake up in the morning.

What was the biggest factor that made you choose E2?
The free food. Just kidding! (Well maybe not.) I chose E2 because of the amazing company culture centered around growth and community.

Can you describe E2's working environment in 3 words?
Fun. Fast. Family.

What is the most helpful thing you've learned to improve your teaching at E2?
Not to take yourself too seriously. There will be days that you will teach a bad class, so dust it off and start fresh next week. It's all a learning process.

What is your most memorable NON-teaching moment at E2? PG version, please.
Not a moment, but for the whole 1 hour trip to and back from BCR we held a live acoustic concert in the back of the bus. Everestians are great singers!

What are you most looking forward to or optimistic about when it comes to your own future at E2 or E2's future in general?

I can't wait to see how technology and AI will be integrated, as well as how many students we will be able to impact. E2's going to take over Vietnam!

Bonus Question: If you had to be stuck on a desert island with 1 member of E2 staff (teaching or operations team) who would it be? Why?

Chris Abrantes. He's vegetarian and probably won't eat me if worse comes to worse.