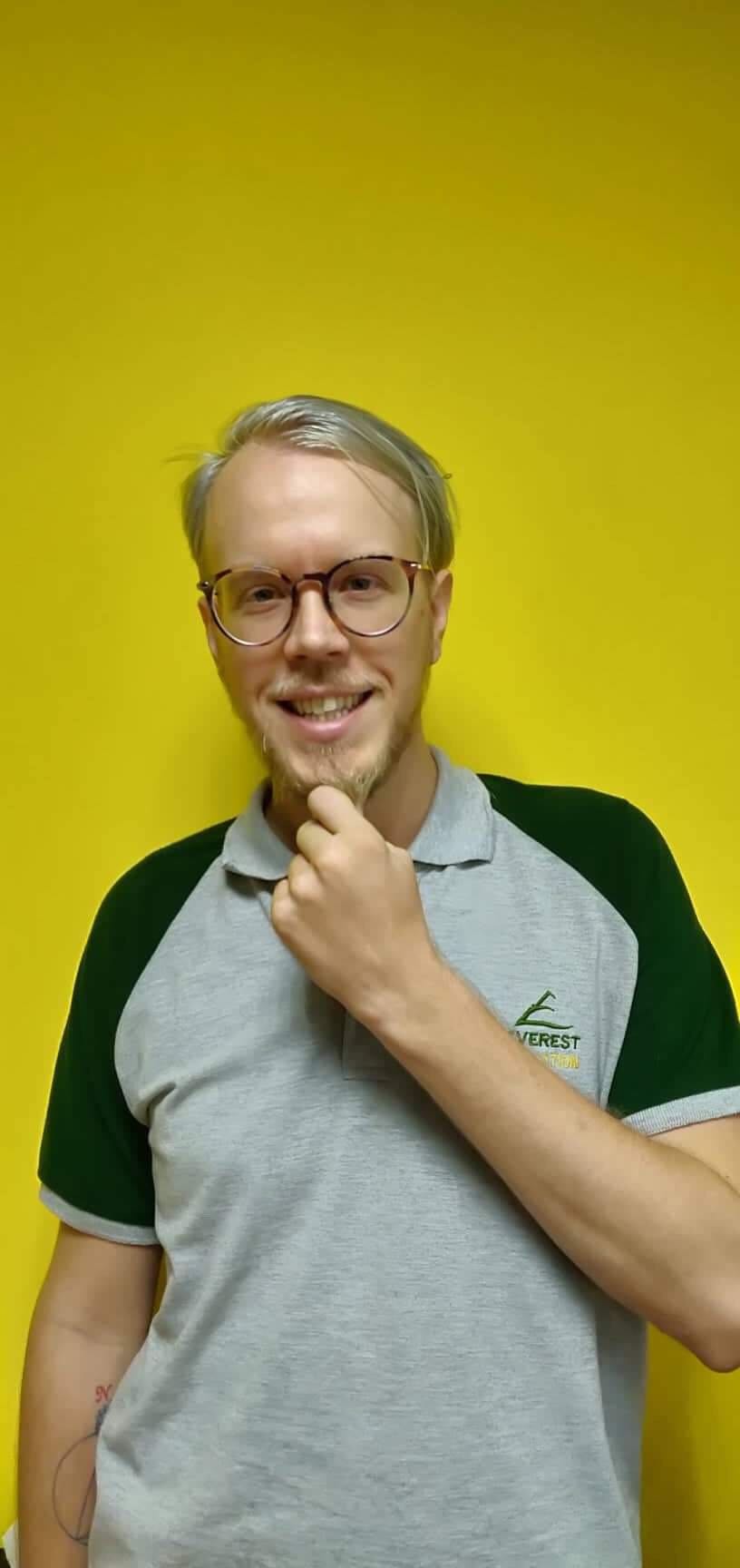 Share your background: Where did you grow up? Where did you go to university and what did you study?
I grew up in Georgia on a cattle farm and went to the University of Georgia! and I studied math.

What is your favorite and least favorite Vietnamese food?
Favorite: Definitely a homemade coconut ice cream.
Least Favorite?: Com Tam Suon ( I feel bad for the piggies).

What brought you to Vietnam / back to Vietnam?
A roll of the globe, and the cheapest ticket I could find!

What made you decide to be a teacher?
I wanted a way to work and live in Southeast Asia. ( I thought I would do it temporarily, but I ended up falling in love with the job).

What was the biggest factor that made you choose E2?
I have a chance to be a individual, have my voice heard, and wear many different hats! (Not fashionably speaking of course.)

Can you describe E2's working environment in 3 words?
Frenetic. Dizzying. Fun.

What is the most helpful thing you've learned at E2?
Entrepreneurial skills. I'm learning so much about running a small to mid-size business.

What is your most memorable NON-teaching moment at E2? PG version, please.
Listening to Dan do the humpty-dumpty rap by the bonfire karaoke session.

What are you most looking forward to or optimistic about when it comes to your own future at E2 or E2's future in general?

I'm excited about the company growing and being a part of it.

Bonus Question: If you had to be stuck on a desert island with 1 member of E2 staff (teaching or operations team) who would it be? Why?

Emmanual or Lan. Emmanuel because we'd have a good time until we get bored of each other and brutally fight it out. Lan because she would politely relieve the burden of deserted-island life.