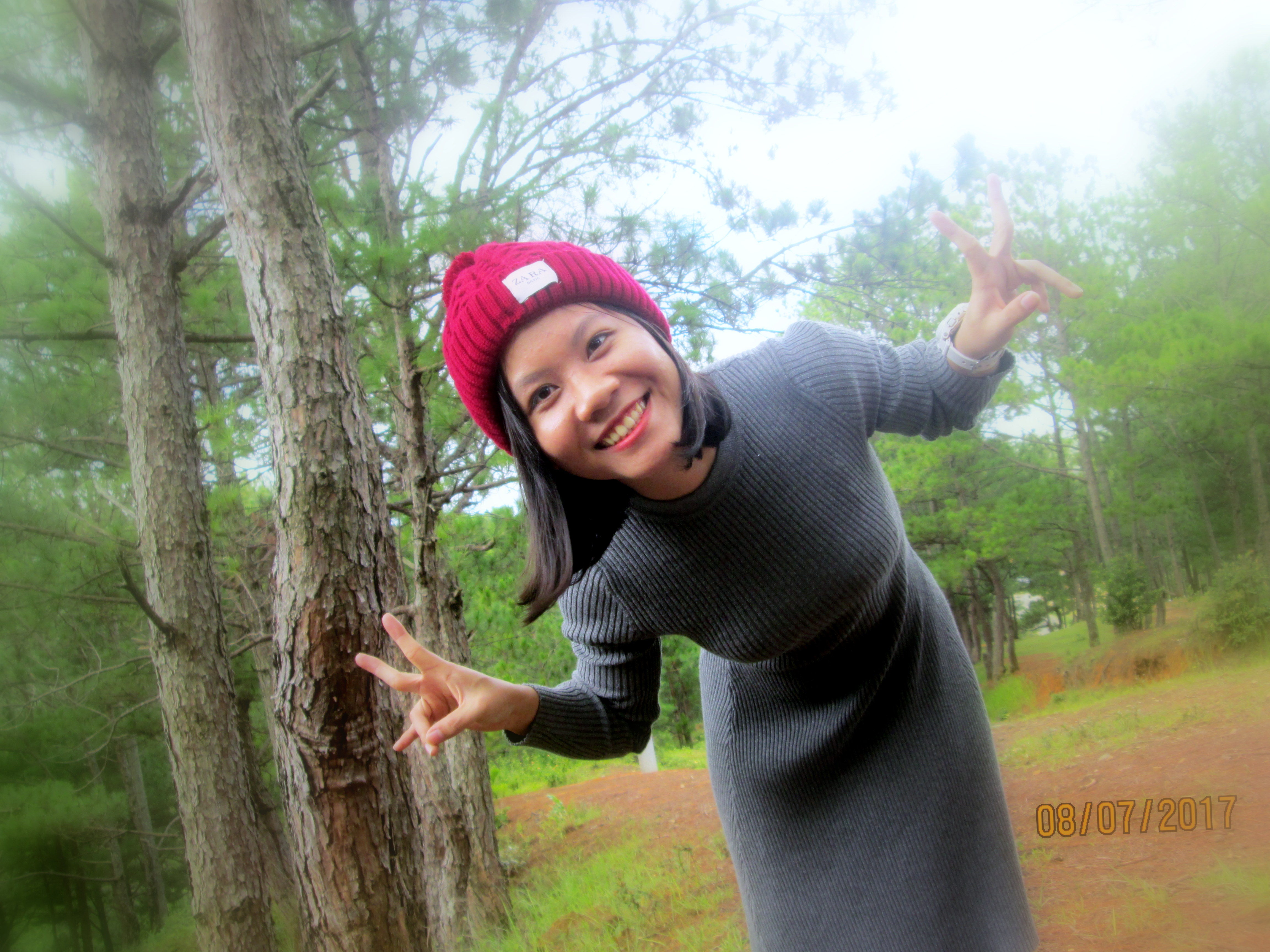 Learning Advisor
---
Hai Au graduated from University of Social Sciences and Humanities in Ho Chi Minh City. Compassionate, positive and independent can be seen as 3 typical adjectives describing her. She joined E2 since May 2018 and has been an active and great team member of the LA Team since then.

Share your background: Where did you grow up? Where did you go to university and what did you study?
I was born in Quang Ngai and spent my childhood there before moving to Saigon to experience university life. I got bachelor degree in English Linguistics and Literature at USSH.

What is your favorite and least favorite Vietnamese food?
Except for spicy food, I can eat all =)). However, I especially love sea food.

What was the biggest factor that made you choose E2?
Clear and grand visions for Education in Vietnam.

Can you describe E2's working environment in 3 words?
Collaboration, chicken soup for the soul, positive mindset.

What is the most helpful thing you've learned at E2?
You can learn or get valuable lessons from everyone in E2 and everyone can learn something from you too.

What is your most memorable NON-teaching moment at E2? PG version, please.
It's really hard to pick one. Hmmmm may be I will never forget my last birthday party at D2. It's the first time I decorated and prepared for my own birthday, shouted out "It's my birthday" with my co-workers who happily contributed their time, energy and creativity to celebrate mine and other's birthdays although Summer has been dragging almost all of our minds.

What are you most looking forward to or optimistic about when it comes to your own future at E2 or E2's future in general?

E2 will provide more food every Fri!! (Just kidding). All the cultures and right visions are protected and E2 will definitely become bigger and bigger in size.

Bonus Question: If you had to be stuck on a desert island with 1 member of E2 staff (teaching or operations team) who would it be? Why?

Chị Nhan (mandy). She's strong, humorous, creative and noisy enough to make me have motivation to get out of that desert as soon as possible to protect my ears =))))