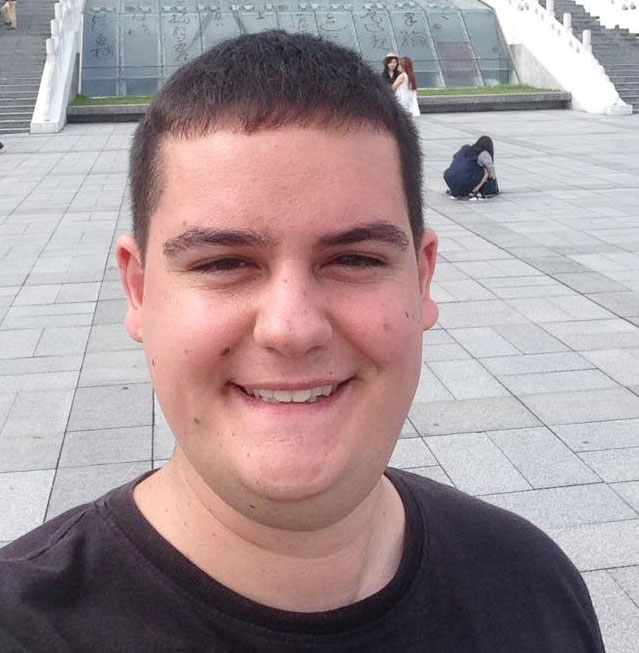 Former English Teacher
---
A Brit, Matthew majored in American Students in College (or as he says, "Uni"). Being fascinated with Vietnam's history and wanting to see the world, Matthew earned his teaching certificate and booked a ticket to Vietnam. After a year of teaching at Wall Street English, Matthew chose E2 to work because he could see E2's goals of helping students develop creativity and critical thinking. 

Share your background: Where did you grow up? Where did you go to university and what did you study?
I grew up in Ely, Cambridgeshire and studied Politics and American Studies at the University of Nottingham.

What is your favorite and least favorite Vietnamese food?
My favorite Vietnamese food is pho tai and my least favourite is chicken feet.

What brought you to Vietnam / back to Vietnam?
I had been interested in Vietnam during my time at university and took the opportunity to live in a different culture.

What made you decide to be a teacher?
I wanted to work with people and travel, so moving to Vietnam fitted the best of both worlds.

What was the biggest factor that made you choose E2?
Its commitment to student-centred learning (and its eye-catching logo).

Can you describe E2's working environment in 3 words?
Down to earth.

What is the most helpful thing you've learned to improve your teaching at E2?
To be Socratic when trying to encourage students to think for themselves.

What is your most memorable teaching moment at E2?
When my first ever VIP student got 102 on her TOEFL test and sent me a thank-you email.

What is your most memorable NON-teaching moment at E2? PG version, please.
Taking part in a company-wide improvisation session on the last E2 retreat.

What are you most looking forward to or optimistic about when it comes to your own future at E2 or E2's future in general?

discovering new ways to foster creativity within education and teaching.

Bonus Question: If you had to be stuck on a desert island with 1 member of E2 staff (teaching or operations team) who would it be? Why?

Don, because he'd help me to focus on exactly what needs doing to survive or escape and is a very good climber – that should help one way or another.