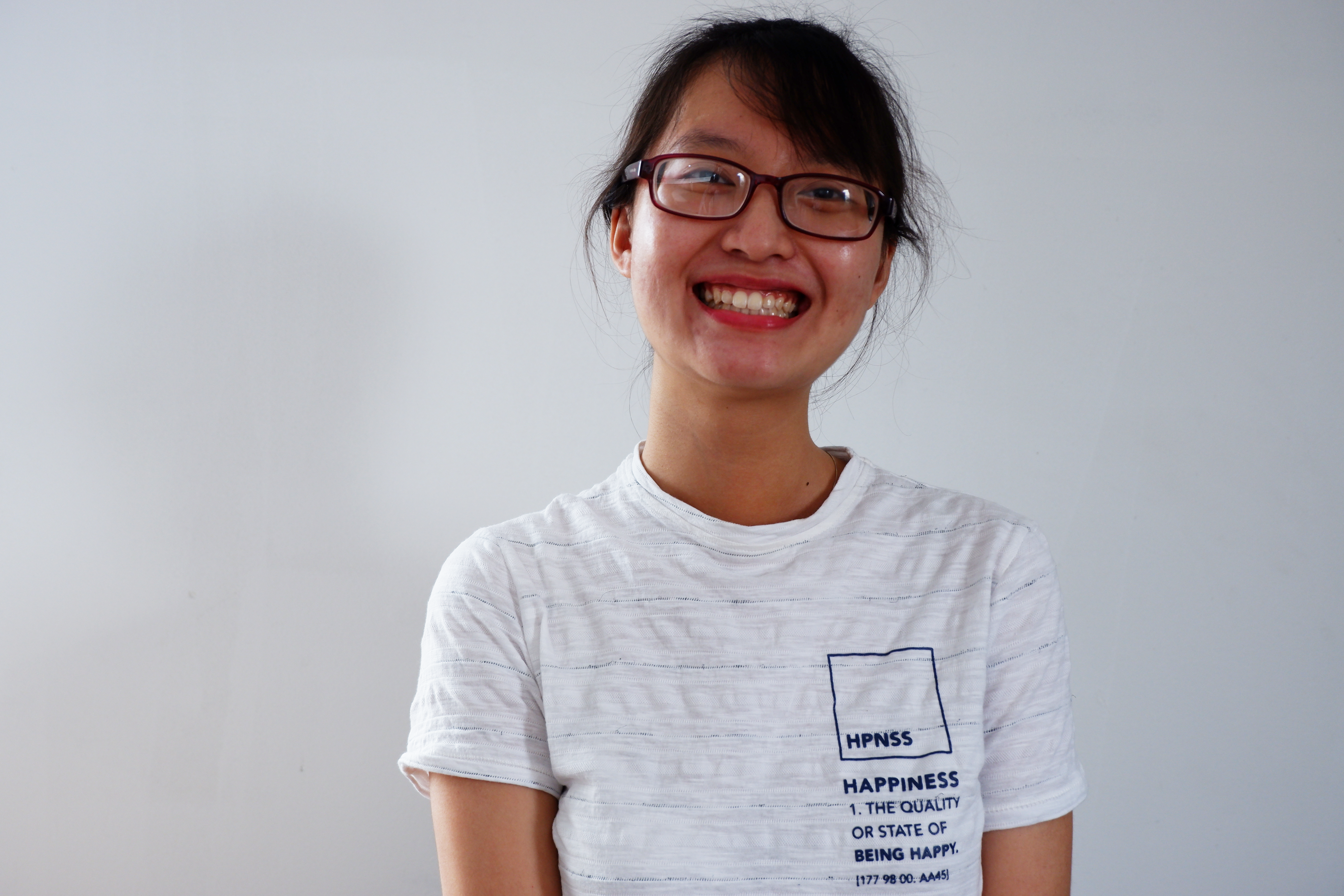 Senior Marketing Communications Executive cum Aide De Camp
---
An graduated from Foreign Trade University in Ho Chi Minh City, with an interest in design, film-making, animation, looking and creating beautiful things. She joined E2 at the end of 2016 as a Teaching Assistant at first, and was very happy to know that Marketing Team at that time was looking for a new Marketing member. She applied and got the job, and has been contributing a lot since then. From 2021, she got another role as Aide De Camp and works proudly side-by-side with the key persons at E2.

Share your background: Where did you grow up? Where did you go to university and what did you study?
I grew up in Da Lat, Viet Nam (a small city in the highlands). I studied at Foreign Trade University FTU, economics major

What is your favorite and least favorite Vietnamese food?
I'm a big fan of Phở, Bún bò, Bánh bèo… any kind of Vietnamese food. What I dislike? I don't like eating fruits (that's kind of weird I know :)))

What was the biggest factor that made you choose E2?
Definitely the people! I think it's such a blessing for E2 to have so many talented people with the same vibe, same vision dedicating their time and efforts for the company. I love this open, no-hierarchy working environment where we are always encouraged to learn more, where even the craziest ideas could be captured, and where we always know that our co-workers would be there for help.

Can you describe E2's working environment in 3 words?
young, wild and free :))

What is the most helpful thing you've learned at E2?
Hmm there are a lot to choose from, but if I have to pick just one thing, i'd take the famous quote from You-Know-Who: "It doesn't matter where you start, only how quickly you grow" 😉

What are you most looking forward to or optimistic about when it comes to your own future at E2 or E2's future in general?

I'm looking forward to seeing us expanding 100+ more LCs in the near future, and even shift to online teaching to bring our quality education to many more students!

Bonus Question: If you had to be stuck on a desert island with 1 member of E2 staff (teaching or operations team) who would it be? Why?

Chị Nhàn :)) she's strong enough to overcome any challenges coming to her, and entertaining enough to light up your last days, in case we happen to die there