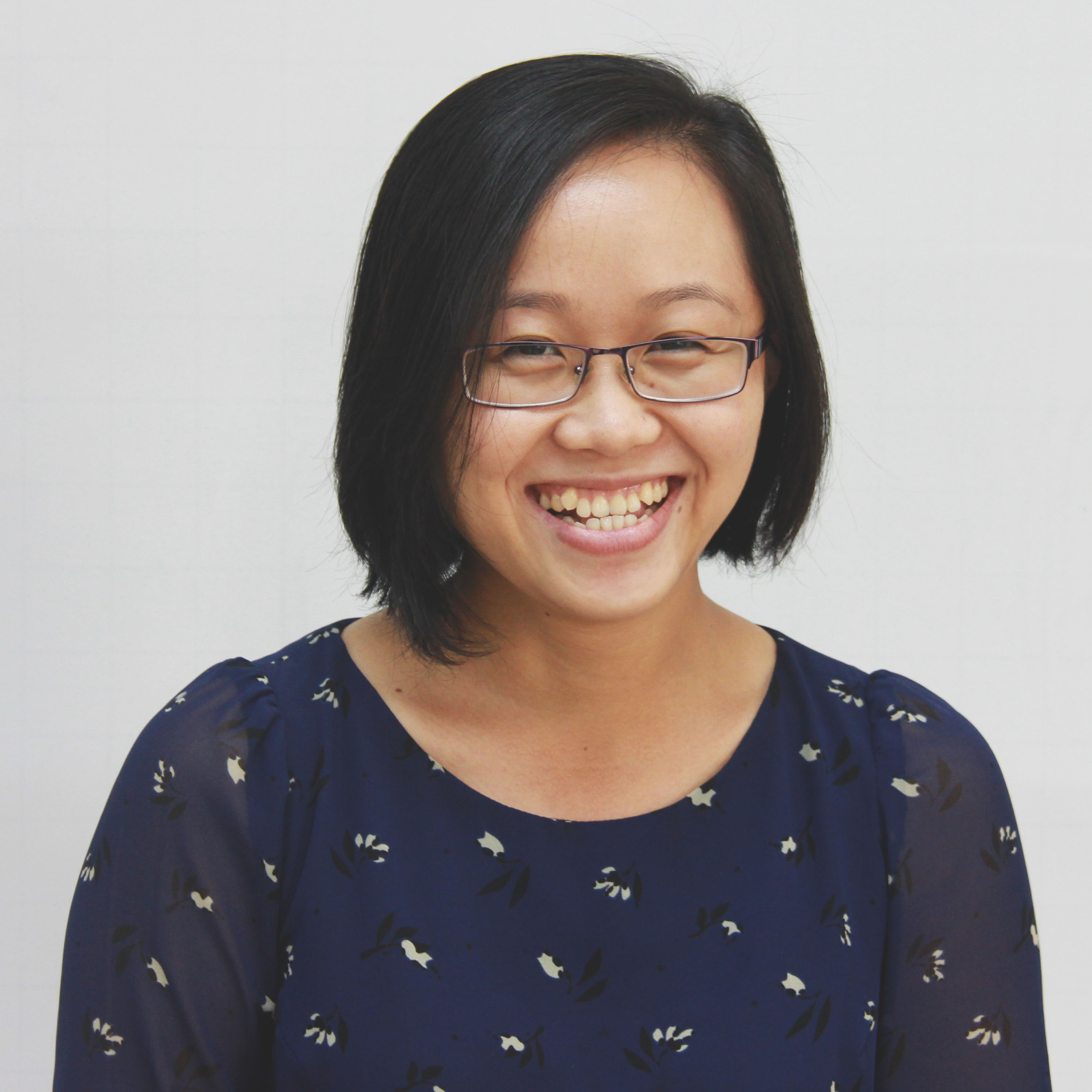 Math and English Teacher – Community Outreach Manager
---
Thu graduated from Mount Holyoke College–a women's college in Massachusetts–in 2014, where she received a Bachelor's of Arts degree in Environmental Studies. During college, Thu found a strong interest in international development and working with the underprivileged. After graduation, she joined WorldTeach–an education NPO based in Boston–to become a volunteer teacher at a public school in Majuro, Marshall Islands for one year, during which she realized an inexplicable inclination for teaching. A few months after leaving the Marshall Islands, Thu found herself at E2, continuing to grow as a teacher.

Share your background: Where did you grow up? Where did you go to university and what did you study?
I was born and grew up in Saigon and went to Mount Holyoke College where I majored in Environmental Studies.

What is your favorite and least favorite Vietnamese food?
My favorite must be bun bo Hue, especially when it's authentic Hue. My least favorite is sticky rice (xoi) because it makes me feel uncomfortably full and heavy in my stomach.

What brought you to Vietnam / back to Vietnam?
My parents and the sense of belonging and comfort. Whenever someone asks me this (getting-to-annoy-me) question, I always resorts to this mental comparison: I imagine what I would feel and do after a working day in the States versus in Vietnam. While in the States I'd overwork, come to my apartment room already feeling exhausted, turn on my laptop to watch some shows, and then fall asleep within four walls, lonely and all; in Vietnam I'd still overwork, but then hang out with co-workers or friends after work, chat about our lives, and then come home in the company of my family and the warmth of home.

What made you decide to be a teacher?
I taught as a volunteer with WorldTeach in the Marshall Islands for one year.
 I joined the program not necessarily because I wanted to teach, but I wanted to go somewhere far away–"off the map"–after graduation for a substantial amount of time and meanwhile do something useful. Halfway through the year, I realized I could teach well and enjoy working with children. The fulfilling and rewarding feeling I constantly received from teaching was something I'd never experienced before. 

What was the biggest factor that made you choose E2?
Blended Learning

Can you describe E2's working environment in 3 words?
Respectful. Caring. Dynamic.

What is the most helpful thing you've learned to improve your teaching at E2?
Giving students the power of choice in their actions and behaviors in class and instilling in them the power of "yet".

What is your most memorable teaching moment at E2?
In a Foundation class, for the Guided Reading station with a student I chose a book called "Amazing beaches" (with the only intention of continuing the theme of non-fiction). The kid just couldn't pronounce the word "beaches" correctly with the long vowel sound; instead, he pronounced it with the short sound (you know what I mean, right?). And can you imagine how hard I tried not to laugh when he read the heading of the first section "Wow! What a beach!"

What is your most memorable NON-teaching moment at E2? PG version, please.
Definitely the company's retreat in Madagui last year. I got a glimpse of the other side of each and every E2 staff member. Despite how serious, stressful, and frustrating they might look at work, the people at E2 are fun and can go wild!

What are you most looking forward to or optimistic about when it comes to your own future at E2 or E2's future in general?

When playbook comes into full function.

Bonus Question: If you had to be stuck on a desert island with 1 member of E2 staff (teaching or operations team) who would it be? Why?

Definitely Tim! He's fun, so he could entertain me. He knows martial arts, so he could protect me from dangers. He's also quick-witted. Basically, Tim is such a "handy" man!