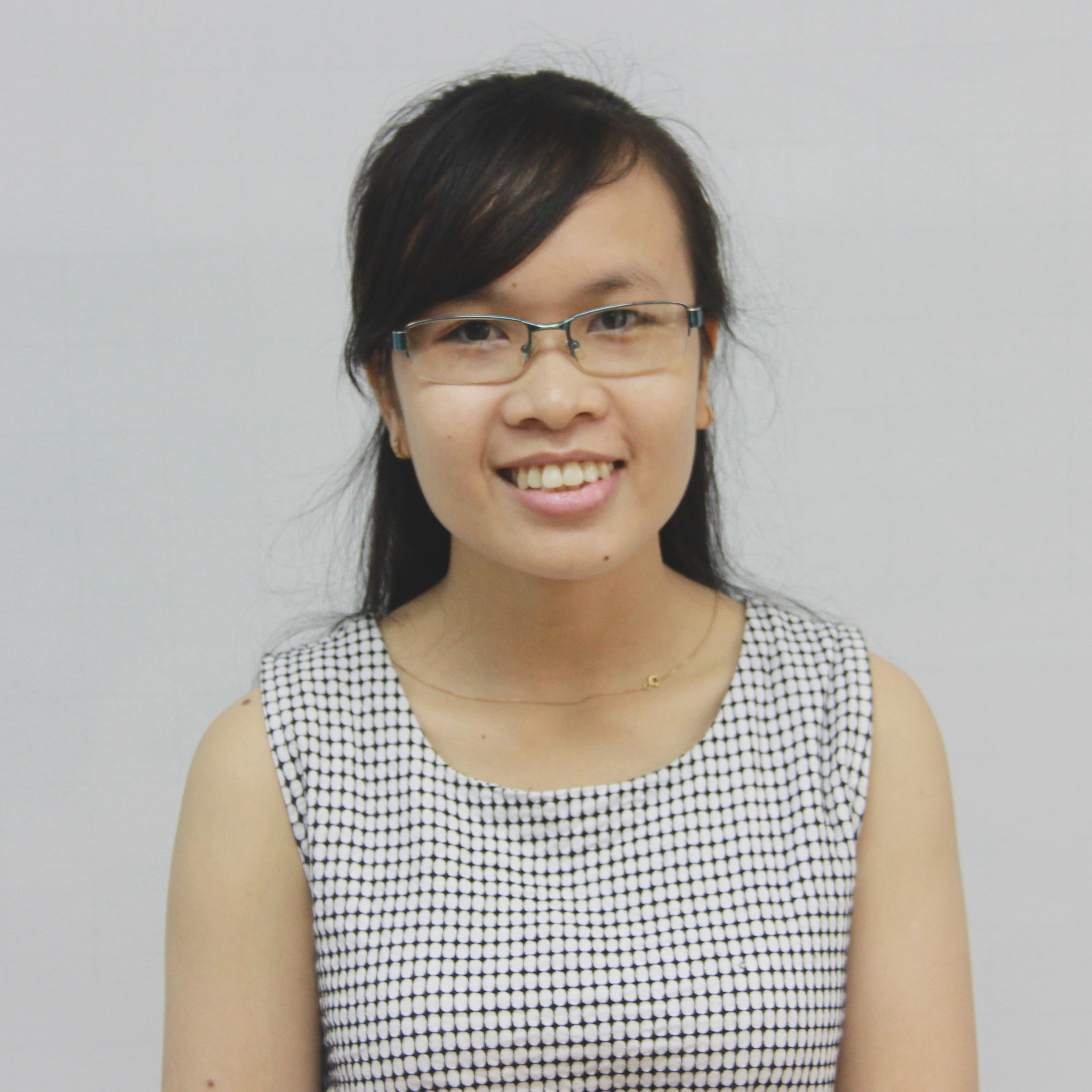 HR C&B Specialist
---
Tien graduated from Banking University of HCMC where she majored in Business English. Tien has always been a quiet yet firm and powerful helper who goes out of her way to instruct others in related matter and raise her voice where needed. Tien is also a really good role model for one of E2's values: "Growth Mindset".

Share your background: Where did you grow up? Where did you go to university and what did you study?
I was born and grew up in Ho Chi Minh City. I studied at Banking University of HCMC where I majored in Business English.

What is your favorite and least favorite Vietnamese food?
My favorite Vietnamese food is My Quang which is cooked in Sai Gon way. My least Vietnamese food is Banh tet. My least favorite one is Banh tet.

What was the biggest factor that made you choose E2?
I love E2's working environment. My colleagues are very supportive and friendly.

Can you describe E2's working environment in 3 words?
E2's working environment is intensive, but it's dynamic and friendly.

What is the most helpful thing you've learned at E2?
I have learnt the way to work with many different people.

What is your most memorable NON-teaching moment at E2? PG version, please.
When I received Sherpa Award. It's a very memorable moment. Thanks, all.

What are you most looking forward to or optimistic about when it comes to your own future at E2 or E2's future in general?

I contribute and I am recognized.

Bonus Question: If you had to be stuck on a desert island with 1 member of E2 staff (teaching or operations team) who would it be? Why?

Anh Tim because he is the one I can trust. 🙂