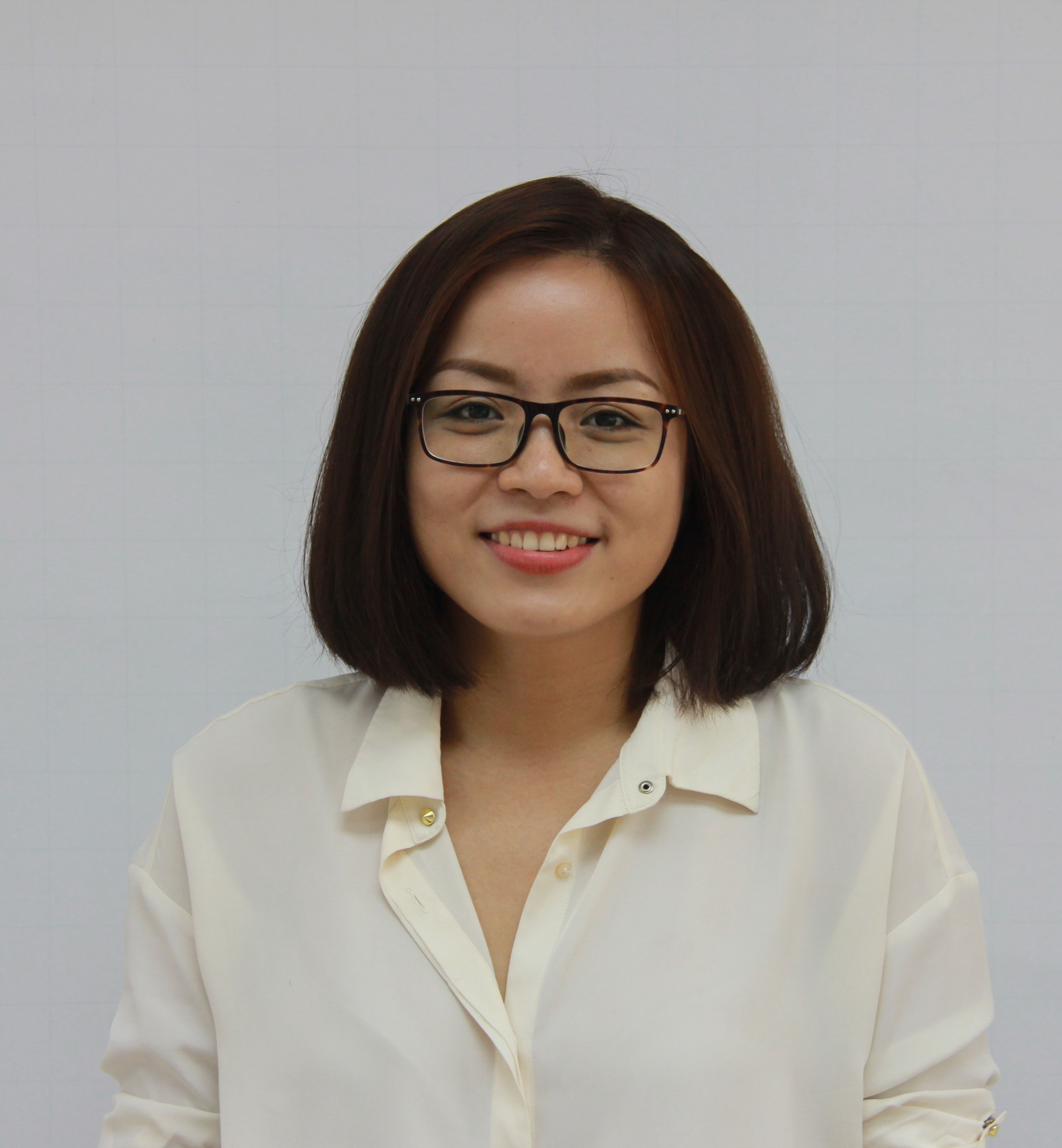 Senior VIP Coordinator
---
Truc graduated from University of Pedagogy in Ho Chi Minh City. She joined E2 at the end of 2016 as a Learning Advisor, and was excelled in the role. When the VIP Coordinator position opened and was looking for someone who could handle the Operation side for the Academic Team with scheduling and classes, Truc was thrilled to apply and has been a great and excellent member of "the A-Team" since then.

Share your background: Where did you grow up? Where did you go to university and what did you study?
Saigon. HCMC University of Pedagogy. (English) Interpretation and Translation.

What is your favorite and least favorite Vietnamese food?
Favorite: bánh mì ốp la
Least favorite: thịt chó (still don't understand the concept of this dish!)

What was the biggest factor that made you choose E2?
the final-round interview with anh Tony

Can you describe E2's working environment in 3 words?
fast-moving, inspiring, and fun

What is the most helpful thing you've learned at E2?
be yourself but also be bigger than yourself.

What is your most memorable NON-teaching moment at E2? PG version, please.
the Gala Dinner (and the aftermaths) during the Company Trip in 2018 when everyone was having a good time – team performances, dancing, singing, drinking and laughing all night long. I truly felt that we were one big family that night and the impression still lasts now <3

What are you most looking forward to or optimistic about when it comes to your own future at E2 or E2's future in general?

many more new things to learn and stuff to do with cool people.

Bonus Question: If you had to be stuck on a desert island with 1 member of E2 staff (teaching or operations team) who would it be? Why?

Sabrina (the Senior Academic Manager). Because she is a master at keeping her cool during tough times and handling situations, also a wise sweet person, so we either figured out how to survive, or worst comes to worst, we wouldn't die of boredom (she would be able to teach me something interesting before we expired) ;D