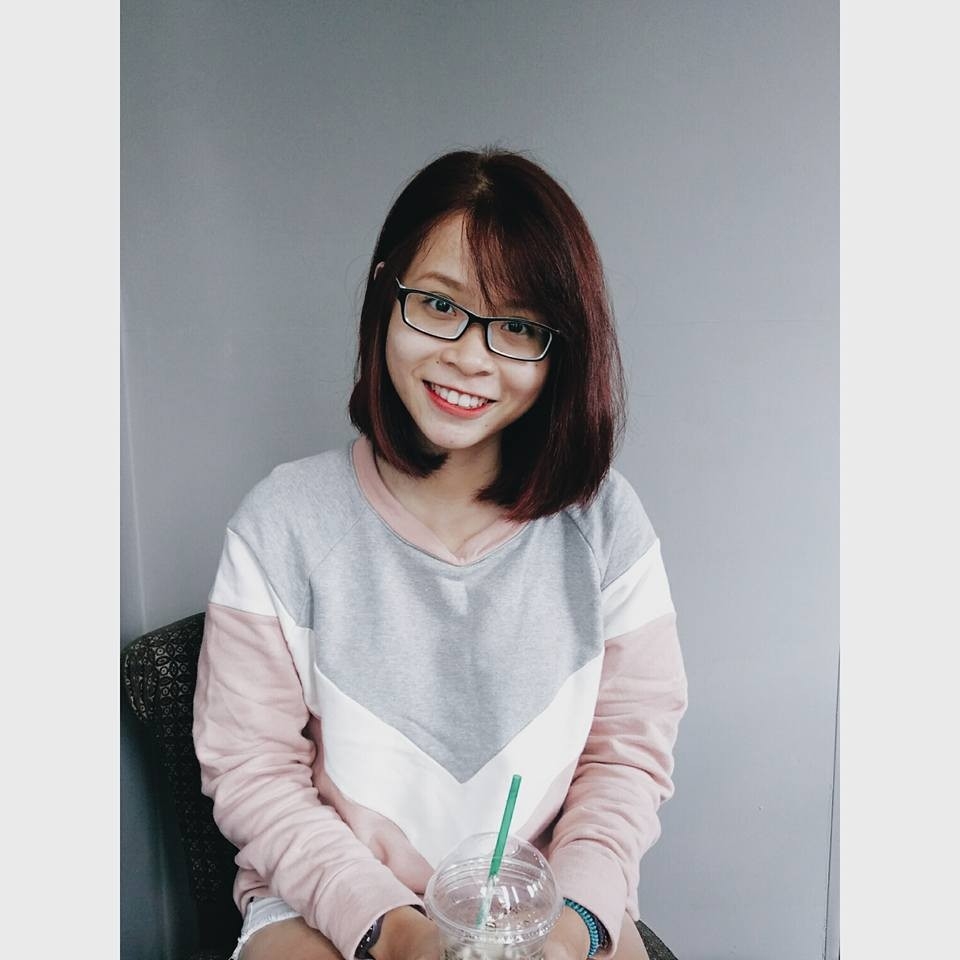 March 2019 – present: Aide De Camp
April 2017 – February 2019: HR Employee Relations Specialist /Aide De Camp
August 2016 – April 2017: Administrative Executive
---
Graduated from the University of Economics in Ho Chi Minh City, Vi first joined us as an Administrative Executive.  Having always been passionate about working in HR fields, she decided to and apply for the Employee Relations Specialist position when it was open. Ever since Vi has been contributing enormously to improve employee experience at E2. 

Share your background: Where did you grow up? Where did you go to university and what did you study?
Born and raised in Sai Gon, I went to  University of Economics in HCM City, majored in Foreign Trade (not any tiny bits related to what I'm doing right now, I know 
)

What is your favorite and least favorite Vietnamese food?
My favorite must be Mom-edition Bún Bò 
 ( I hardly have it elsewhere as my Mom already makes the best)
Least favorite is durian (well if it's considered a food..) Can't stand the smell (and the fact that people go crazy for it 🤢)

What was the biggest factor that made you choose E2?
My first interview was when E2 was preparing for the second Learning Center in District 7 (D72) Open House, the office was literally a mess but I was drawn to how casual, open, yet professional and reliable my interviewers were. 
And I stay because at the end of the day I know I'm working for and with good people.

Can you describe E2's working environment in 3 words?
Chill, intense (yes, at the same time), promising.

What is the most helpful thing you've learned at E2?
How to raise my voice! Most people don't know, I grew up lacking self-esteem (for many reasons). I never had the guts to express how I felt and what I thought in most situations, especially with the superiors. That hadn't really changed significantly until my voice got heard, my opinions got noticed and my work got recognized here at E2. 

What is your most memorable NON-teaching moment at E2? PG version, please.
When anh Tony (one of our Co-CEOs) sent me 8 self-recorded videos just to guide me how to analyze data imported from a survey.

What are you most looking forward to or optimistic about when it comes to your own future at E2 or E2's future in general?

Me being me and still contributing at the same time, and E2 taking steps closer to our huge mission every day.

Bonus Question: If you had to be stuck on a desert island with 1 member of E2 staff (teaching or operations team) who would it be? Why?

It'd be Dung Ngo from Admin, she never runs out of topics to talk about, and she's the greatest helper!